Catherine Herrick
President and Founder
Cathie Herrick is the proprietor of one of the top Washington, DC paid media strategy, planning and buying shops.  She has extensive political, issue and commercial media strategy development and buying experience.  Her exposure in the industry covers over two decades of growth and, ever-evolving knowledge of the changing media platforms.
Prior to founding Buying Time in 1997, Cathie got her feet wet in several different top political media consulting firms.  In the early nineties, she worked at Doak, Shrum, Harris, Sherman. Donilon and was the media director for political media firms; Fenn and King Communications and Squier/Knapp/Dunn (SKD).  Her responsibilities included the development and management of strategic paid media for numerous political and issue/advocacy campaigns.
In 1996, she handled the day to day operations of the Clinton/Gore paid media campaign, as well as the DNC coordinated campaign. Buying Time was able to continue the honor of buying for the DNC in the 2000 and 2004 Presidential campaigns.
Since creating Buying Time, the paid media landscape has evolved three-fold.  Cathie's dedication and resources to the education of her firm has created a unique and unparalleled team.
Cathie has a B.A. degree in Psychology from Kenyon College and lives in Annapolis, MD with her family.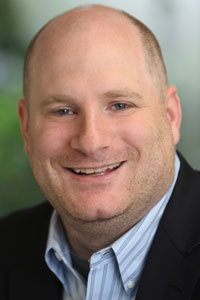 Nathaniel Kronisch
Media Director
Nathaniel Kronisch has been involved in media for over 15 years; at Buying Time, LLC since 2003 and in 2006 he became Media Director. He is a seasoned strategist with experience in all media platforms including, but not limited to: TV, digital, radio, print and out-of-home at the international, national and spot market levels. As a result, he is a veteran of over a hundred political campaigns, countless more issue/advocacy, corporate, direct response and recruitment campaigns.
He is an advocate of data-driven, research-based solutions. Before committing media dollars to a certain platform, he uses every research tool available to ensure those dollars are being spent as wisely as possible. During the course of a campaign, he constantly optimizes platforms and media vehicles, ensuring that each campaign is achieving maximum impact, impressions and/or conversions amongst the targeted demographic. 
In 2000, Nathaniel joined Fenn and King Communications as a media buyer where he worked on campaigns for candidates such as then Minority Whip Dave Bonior and Congressman David Obey as well as advocacy campaigns for The Humane Society of the United States, The American Medical Association and the American Trial Lawyer Association.
In 2002, serving as campaign manager, he led the victorious Friends of Justin Ross (D-MD-22) campaign. This was Delegate Ross' first campaign and after winning he served for 10 years, eventually becoming Chief Deputy Majority Whip in the Maryland House of Delegates before retiring in 2012.
Nathaniel is a graduate of the University of Maryland with a BA in Government and Politics and lives in Kensington, MD with his wife and daughter.