Kate Klebahn
Kate Klebahn has been with Buying Time since July of 2007. As a member of the media team, she has worked on municipal, statewide and national campaigns in every media market in the United States. Her experience is in all mediums as she is able to strategically develop media plans that encompass a cost effective media mix. These mediums include broadcast and cable television, radio, online, and print.
Kate is a graduate of Salisbury University with a Bachelor of Science degree in Business Management. She enjoys sailing, wakeboarding, and is an avid lacrosse player. Kate lives in Annapolis, Maryland with her husband, two sons, and dog, Lily.
Liz Dome
Liz Dome has been with Buying Time since 2007. In her time with the company, Liz has mastered the skills of media buying and strategy in all mediums. Her motto is that, "A good media buy is like a good outfit: make it classy while keeping it cost effective." Liz has successfully researched, planned, organized and executed many campaigns in both the political and retail spheres. She has worked with media markets of all sizes across the country, as well as in Europe and Canada.
Before her career at Buying Time, Liz was the Senior Sales Assistant and Office Manger of the Katz Media Group in Washington, DC. It was there she gained an extensive knowledge of the sales side of the broadcast business and was even named the "2006 Sales Support of the Year" by the Director of Sales at the company headquarters.
Liz graduated from Goucher College in Baltimore, Maryland with a Bachelors of Arts in Communications with Political Science. In her junior year she spent a semester abroad studying Media at the University of Westminster in London. In her spare time she enjoys running, micro-brewed beers and Corgi sightings.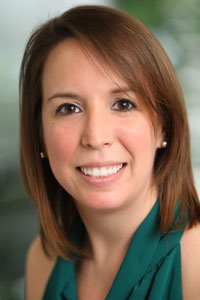 Kathryn Welsh
Kathryn "Kate" Welsh comes to Buying Time from Reading, Pennsylvania. Kate majored in Business Administration at Elizabethtown College and minored in both Marketing and Sociology. Shortly after college graduation, she moved to DC to pursue career opportunities. She found Buying Time and has been with the team since November, 2009.
After an extensive political cycle in 2010, Kate has proven her understanding of the political landscape and has advanced to the position of a Junior Media buyer.
Kate lives in Virginia, and enjoys playing soccer, wake boarding and snow boarding.
Krista Murray
Krista Murray graduated from American University in Washington, DC with a Bachelors of Science in Business Administration specializing in marketing. Soon after graduating from college she accepted a position with Buying Time where she is a media buyer and planner.
Krista has an incredible knack for baking and has kept Buying Time well-fed during its many long hours.
Danny Neckel
Danny Neckel joined Buying Time in the beginning of 2014. As a Media Buyer and Planner, Danny executes buys and plans for various types of campaigns in media markets around the country. He has experience in broadcast and cable television, radio, print and digital mediums and strives for the most cost effective schedules.
Previously, Danny was the Media Supervisor at Smart Media Group in Alexandria, VA. During his seven years at the political media buying agency, he gained experience writing media plans, buying advertising schedules, conducting media research, and overseeing the financial reconciliation for hundreds of clients.
Danny is a graduate of the University of Virginia with a Bachelors of Arts in History and Politics. He spends his free time writing sports blogs, playing fantasy football, and traveling. Danny and his wife live in Alexandria, Virginia.