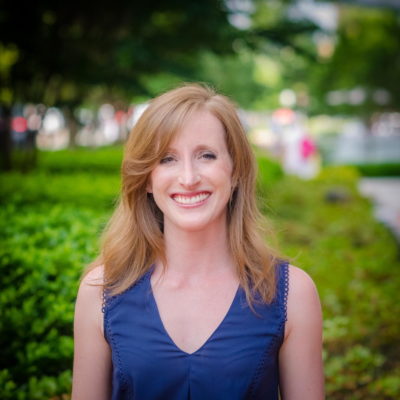 As Media Director, and with a decade of political experience, Kate specializes in media planning and buying on behalf of candidate, issue and advocacy campaigns.  She has planned and executed multi-million dollar campaigns across the country, with experience incorporating all media platforms and tailoring to the specific needs of each campaign.  Additionally, she works directly to manage our talented teams and ensure well rounded support for our campaigns.
Kate's media buying experience ranges from assembly districts targeted at the zip code level to Presidential campaigns at the national level.  In a successful 2018 midterm election year, Kate worked hard to hold seats for incumbents in highly contested races, flip congressional seats crucial for the Democrats to reclaim the majority in the House and gain ground in districts that are now formerly Republican strongholds.
Kate developed a serious interest in politics when she interned in DC.  She recognizes election results are consequential for the issues facing our country today and she enjoys being a part of the work and strategy that goes into a political campaign.  Whether it is TV advertising or out-of-home, she diligently works to ensure each ad campaign is run as efficiently and effectively as possible. She will even drive the mobile billboard herself if she needs to – which she has done!
Kate received her Bachelors degree from Elizabethtown College in Business Administration, with minors in Sociology and Marketing.
Kate grew up in Reading, Pennsylvania and moved to Washington, DC shortly after college.  You can usually find her watching or playing soccer, researching plans for upcoming travel.